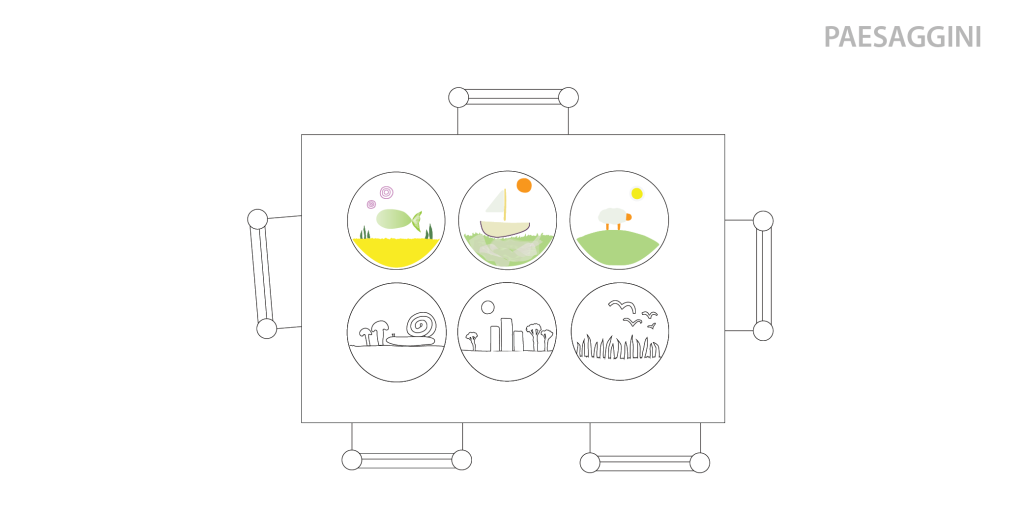 Ci soni piaciuti moltissimo i PAESAGGINI del designer italiano Antonio Gramegna che abbiamo visto al Salone Satellite di Milano.
Sette piatti in ceramica diametro 28 cm che

mirano ad avvicinare i bambini ad una corretta alimentazione attraverso il divertimento. Le sagome disegnate sui piatti sono il primo passo verso una composizione creativa che attiverà l'immaginazione del bambino. Il piccolo giocherà con i cibi e imparerà ad osservarne con più attenzione le forme i colori e le combinazioni nutrizionalmente corrette.
-------
We
like PAESAGGINI by Italian designer Antonio Gramegna.
The collection is made of 7 dishes (diam. 28cm)
The little landscapes aim to introduce children to proper nutrition through entertainment. The shapes drawn on dishes are the first step to a creative composition that will trigger the immagination of the child. The small composing of landscapes with food will teach to observe more closely the shapes and colors combinations nutritionally correct.